Our school commuter service lets you group together with other parents to organise safe and reliable school travel for your children. This private coach hire service will let your children avoid the hassle of public transport and will give you peace of mind knowing that they're travelling together on a route that you've chosen. Or, if you'd prefer not to arrange a separate route, sign your children up to one of our existing school commuter services.
How does the school commuter service work?
Group together with other parents and contact us to set up a new private hire route
We'll discuss your requirements and will arrange a route with suitable pick-up points for each child
We will provide chaperones when required, or you may provide your own. We're also happy to discuss any other requests
Once the route is up and running, your child will simply tap on and off the coach using an NFC card
You will be able to check the progress of your child's journey and, to prevent others from tapping in on their behalf, you'll be able to view the CCTV image that was taken as their card was tapped
Your school commuter service will offer you complete peace of mind, allowing you to know exactly when your children are travelling, where they are travelling to, and who they're travelling with.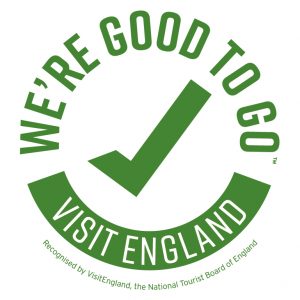 PEACE OF MIND WHEN YOU TRAVEL
Abbey Travel have successfully completed the Visit England assessment to demonstrate that Government's COVID-19  guidance has been implemented, that we fully understand the guidance from Public Health England and we have a COVID-19 Risk Assessment in place.
Find out more about the 'We're Good to Go' scheme
Want to know more?
Call 020 8312 9514, email info@abbeytravel.com, or send us a message to find out more about our school commuter service or to tell us about the journey you have in mind. Once we're clear on what you need, we'll provide you with a full, no obligation quote.
The process couldn't be simpler.
Embracing modern technology
Our vehicles are fitted with technological features such as GPS tracking and forward and rear-facing dash cams that allow us to monitor each journey in close detail. Not only does this help us to anticipate and avoid potential issues, it ensures that we know exactly where all our coaches are at all times.
Finding a way
If you're interested in setting up a private route with a group of other parents, contact us to discuss the journey that you have in mind. Once we're clear on your requirements, we'll work with you to see how we can help. Our fleet can handle a wide range of jobs and we're always looking to put our vehicles to good use.
Using our experience
The experience that we've built up since 1998 informs every job that we take on. We know how to identify potential issues in advance and we'll make sure that each journey receives the support that it requires. We'll make sure that your children get to school safely, comfortably, and without any hassle.
Preparing for success
Before your children travel with us, we'll spend time preparing the route, identifying potential issues, and double checking all the timings to make sure that everything runs smoothly. This preparation makes all the difference and ensures that each journey is safe, efficient, and reliable.
Focusing on safety
We refuse to compromise on safety. All our coaches receive a rigorous maintenance inspection every six weeks and are fitted out with the latest safety features, ensuring that they're kept in top working order. We also require all our drivers to pass enhanced DBS checks and to stick strictly to permitted driver's hours.
Minimising our impact
We've embraced the environmental benefits of coach travel, investing in a fleet of modern, fuel-efficient vehicles and taking steps to reduce our fuel consumption and emissions where we can. We minimise the impact of our journeys so you don't have to feel guilty when travelling with us.
Call us on 020 8312 9514 or email info@abbeytravel.com and we'll find the right coach for you and your group. We're always happy to discuss our services and to answer any questions.