EXPERT
COACH HIRE
We'll always find a way to make your journey with us safe, convenient, and affordable. Our large fleet contains modern, fuel-efficient vehicles in a number of sizes, giving us the resources and capability to successfully take on many different jobs. Whether you need us to deliver your tour, arrange transportation for thousands of passengers at a time, or just provide a lift to the airport – we're always happy to help.
The right thing
Ever since Abbey Travel was established in 1998, we've challenged ourselves to do everything that we can to help our customers. Our experienced team is on hand to make travelling with us as convenient as possible, providing you with all the support that your journey requires.
We're clear on the benefits of coach travel as a safe, environmentally conscious, and cost-effective method of transportation and we've embraced these aspects of the industry – refusing to compromise on safety and taking steps to further reduce the environmental impact of our journeys. Wherever you happen to be heading, we'll do everything we can to make sure that you finish your journey eager to book in the next one.
As a large, well-established coach company, we offer a wide range of different travel services that reflect the depth of our experience in the travel industry.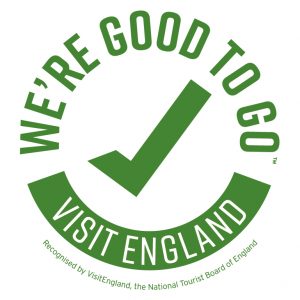 PEACE OF MIND WHEN YOU TRAVEL
We always find a way
We will never let our passengers down. We have the experience, skills, and resources to make sure that your journey runs smoothly and you get to your destination.
We invest in technology
We've embraced technology within our fleet and office, transforming our processes to ensure that we can monitor all our vehicles and journeys in close detail.
We draw on our experience
After more than 20 years in the travel industry, we know exactly how to tailor your journey to your requirements and how to provide all the support that you need along the way.
We keep things organised
From carefully preparing your route, through to coordinating the movement of thousands of passengers at a time, our skilled team will ensure that your journey with us proceeds exactly as planned.
We will pick up the phone
We offer a quick and effective response to any enquiries so that you aren't kept waiting for an answer. In fact, if you contact us during our office hours, we'll make sure that you receive a response within an hour.
We can handle varied jobs
No matter what journey you have in mind, we're confident that we'll be up to the challenge. Our large and varied fleet can cope with a wide range of different jobs – all you need to do is ask.
Hear from our customers
Read the reviews that our previous customers have left for us and see what it's like to travel with us.
See what we've been up to
Explore our gallery to see where our drivers have been and to find out what they've been up to.
Call us on 020 8312 9514 or email info@abbeytravel.com and we'll find the right coach for you and your group. We're always happy to discuss our services and to answer any questions.