Coach travel is an ideal way to transport large numbers of passengers safely, efficiently, and affordably. We're used to liaising with different transport providers and we know how to tailor our service to meet your needs. Whether you need to cover scheduled maintenance or an unforeseen disruption – we're ready to help.
How can we help?
Our large and varied fleet allows us to cope with the demands of running a reliable replacement rail service. We can assign as many vehicles as you need to cover your chosen route and will work closely with you to determine the best way to transport your passengers. The double decker buses within our fleet are ideal for this service, allowing us to transfer large groups efficiently and affordably. Once your passengers are on board, our experienced drivers will get them to their destination without any further hassle. We understand that needing to use a rail replacement service can often leave people feeling frustrated, that's why we do everything we can to make sure that their journey with us goes smoothly.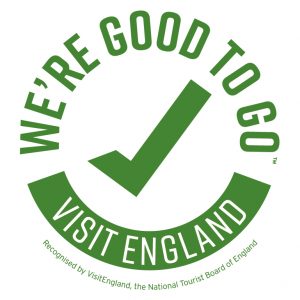 PEACE OF MIND WHEN YOU TRAVEL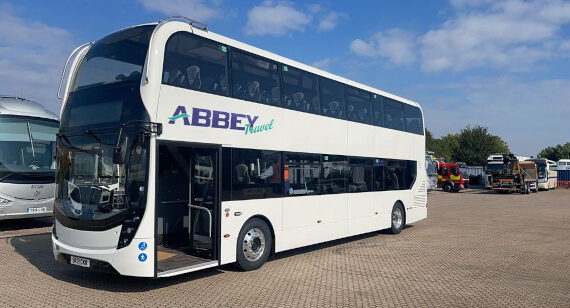 Convenient
Coach travel keeps your passengers together and takes them directly to their destination. This minimises the inconvenience that alternative transport causes and allows for a regular replacement service that avoids further delays.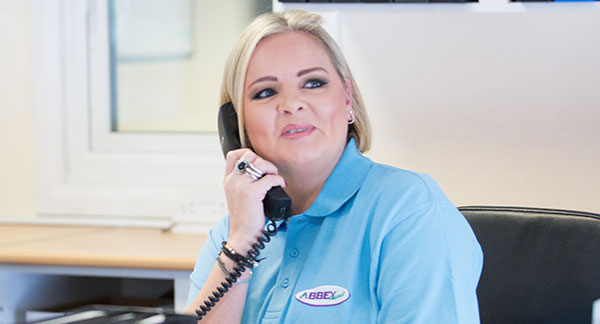 Flexible
We're used to working with different transport providers and will tailor our service to your requirements to make sure that everything runs smoothly. Whether you're scheduling our services in advance or you require emergency cover, tell us what you need and we'll make it happen.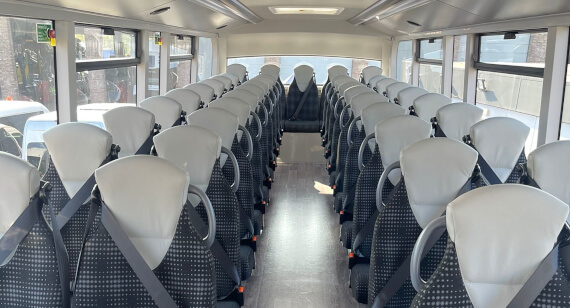 Cost effective
We understand that budgets can be tight, particularly when rail replacement travel is suddenly required due to an unforeseen disruption; we'll work closely with you to get the most out of your budget, transporting your passengers safely, efficiently, and affordably.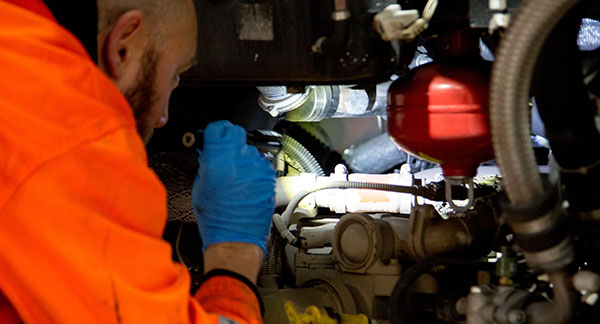 Reliable
Our coaches receive an in-depth maintenance inspection every six weeks to make sure that they're kept in top working order. By catching issues early, we prevent them from developing into problems that could derail your journey and we make sure that your passengers aren't delayed further.
Embracing modern technology
Our Samsara operations platform allows us to view the location of all our vehicles in real time, along with camera feeds from their forward and rear-facing dash cams, and the surrounding traffic conditions. This additional information allows us to monitor each journey in detail and gives us the opportunity to identify potential issues before they cause disruption.
Finding a way
We appreciate a good challenge. Discuss the rail replacement service that you have in mind with us and we'll determine how to make it work. The number of vehicles in our fleet and the variety of different sizes allows us to handle jobs that other companies wouldn't be able to take on. With these resources at our disposal, we are an ideal partner for transport providers and rail companies.
Using our experience
We've successfully worked with a number of transport providers in the past to arrange rail replacement services for their passengers. This experience means that we know exactly what you require from us and can provide a service that takes the stress out of your passengers' journey. By handling our side of things effectively, we free up your time to focus on the maintenance or disruption at hand.
Preparing for success
We'll do everything we can to prevent your passengers from suffering further delays. We'll check your proposed route ahead of time to identify any potential issues and we'll make sure that these have been accounted for by the time the replacement service is running. This preparation ensures that each journey runs smoothly and is hassle-free.
Focusing on safety
To make sure that our vehicles are safe, efficient, and as reliable as possible, we carry out rigorous maintenance inspections every six weeks. These inspections ensure that our vehicles are kept in top working order, reducing the risk of further delays and making sure that your journey is as safe as it can be. This schedule also means that we maintain our vehicles above and beyond the required DVSA standards.
Minimising our impact
We've embraced the environmental benefits of coach travel and actively take steps to minimise the impact of our journeys. We've invested in modern, fuel efficient vehicles for our fleet that incorporate technological features such as idle engine cut offs to reduce our emissions, and we instruct each of our drivers to monitor their engine usage and to adopt fuel-efficient driving techniques.
Call us on 020 8312 9514 or email info@abbeytravel.com and we'll find the right coach for you and your group. We're always happy to discuss our services and to answer any questions.