Private coach hire is a safe, convenient, and cost-effective way of reaching your destination. Whether you're a local sports team, a church group, or a production company – we will make sure you have an enjoyable and stress-free journey.
How can we help?
Our service is bespoke and is tailored to your budget and requirements. If you already have arrangements in place, we're happy to follow these, but equally, if you would like us to draw up a route on your behalf, we'll make sure that you reach your destination quickly, conveniently, and with minimal hassle. With our private hire service, we work alongside you to make sure that your needs are met and that you can relax and enjoy your journey. If you're looking for a comfortable and affordable means of getting you and your group from A to B, look no further.

Production companies

Holiday groups

Sports teams

Church groups

Wedding parties

Families

Clubs and societies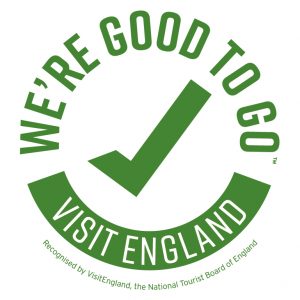 PEACE OF MIND WHEN YOU TRAVEL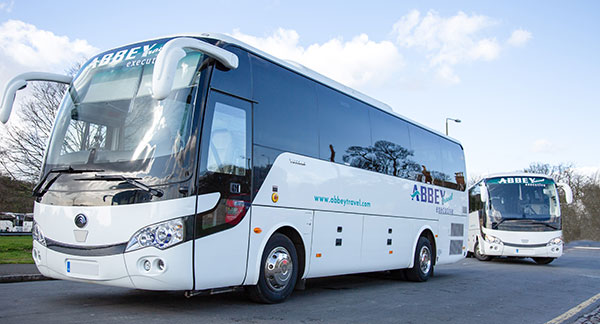 Convenient
Private hire coach journeys are simple and straightforward – you and your group will travel together, directly to your destination with no need for unnecessary stopping points or transfers. This takes the stress out of the journey and allows you to focus on your conversation or surroundings instead.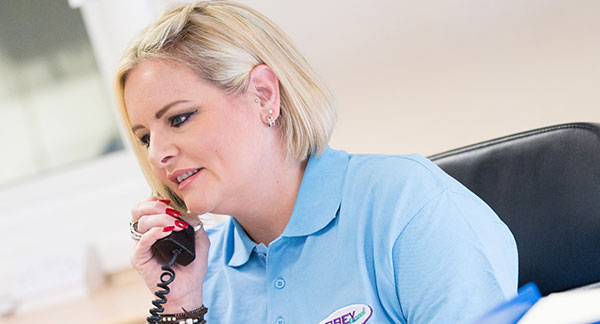 Flexible
We'll make sure that your private hire service is tailored to your budget and requirements, giving you control over your journey from start to finish. We're here to help, so whether we're following your route or ours, let us know what we can do for you.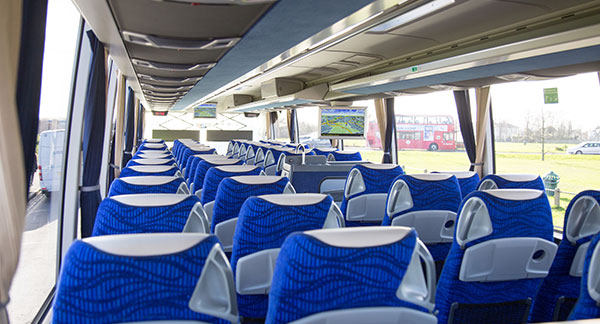 Cost effective
Travelling by coach lets you plot a direct journey to your destination and allows you to save money by hiring fewer vehicles to get there. This makes it a cost-effective option for groups of all sizes. Once we're clear on your requirements, we'll also be able to work with you to get the most from your budget.
Reliable
Your journey will be completed using a well-maintained vehicle that is inspected every six weeks to minimise the risk of breakdowns. You will be driven by an experienced driver who has spent time researching the route in advance, meaning they'll know exactly what to expect.
Embracing modern technology
The technology within our vehicles allows our office team to monitor their progress and flag up potential issues along the route. To do this, they'll use our Samsara operations platform to view the coach's GPS location, access the camera feeds from the vehicle's dash cams, and monitor surrounding traffic conditions.
Finding a way
Let us know if you have an idea for a private hire service, even if you're not sure how to proceed with it. Where possible we love putting our fleet to good use and we'll happily work with you to see if we can make your idea a reality. The size and varied nature of our fleet means that we're well-equipped to take on the challenge.
Using our experience
Ever since 1998 we've been making sure that every journey receives the support and attention it requires. We bring this experience to all customers, ensuring that you'll enjoy a comfortable, convenient, and stress-free service when travelling as a passenger on one of our private hire coaches.
Preparing for success
The preparation that we carry out ahead of your journey makes all the difference. By preparing a route and checking its suitability before the date of travel, we ensure that everything runs smoothly and that we're aware of any potential issues in advance.
Focusing on safety
All our coaches are fitted with the latest safety features and undergo a maintenance inspection every six weeks to ensure that they remain in perfect working order. We also make sure that our staff stick strictly to safety regulations such as permitted drivers' hours.
Minimising our impact
By investing in modern, fuel efficient vehicles for our fleet, we are taking steps to minimise the environmental impact of our journeys as much as possible. This builds upon the efficiency of group coach travel as a method of transportation and ensures that you don't need to feel guilty about your private hire.
Call us on 020 8312 9514 or email info@abbeytravel.com and we'll find the right coach for you and your group. We're always happy to discuss our services and to answer any questions.