We'll get you to your destination safely, conveniently, and punctually, sparing you the hassle of using public transport.
How can we help?
We will take the hassle out of your transfer by tailoring our service to your requirements. Whether you already have a schedule in place that you'd like us to follow or you'd like us to plan out a route on your behalf, we will get you to your destination comfortably and punctually. And because this service is completely bespoke, we can accommodate any pick-ups along the way, making sure that each member of your group receives a convenient, hassle-free trip that starts your journey off on the right foot.

Families

Sports
teams

School

Businesses

Groups
of friends

Tour
operators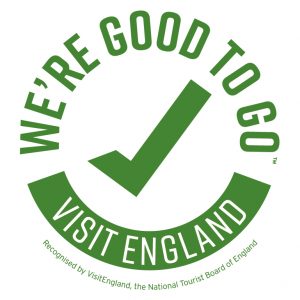 PEACE OF MIND WHEN YOU TRAVEL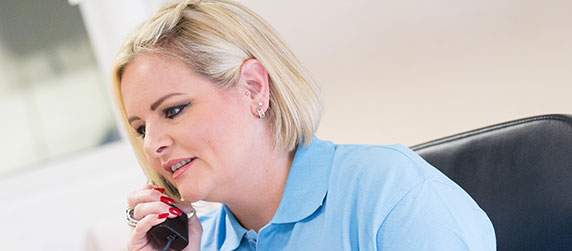 Coach travel allows your entire group to travel together, directly to your destination. We understand that trying to arrange group travel can be a frustrating experience – that's why we're here to make the process as stress free as possible. Tell us what you need and we'll make sure that your journey runs smoothly.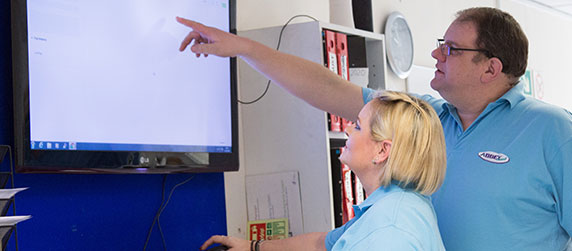 Your coach journey will be tailored to your budget and requirements, ensuring that your transfer covers everything you need. Whether you already have a schedule in place that you'd like us to follow, or you'd like us to take care of all the timings and arrange a route with pick-up/drop-off points – we're here to help.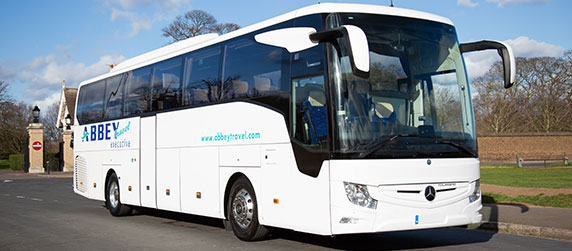 Coaches offer excellent value for money, allowing groups of all sizes to take fewer vehicles, directly to their destinations, with no need for changes or different modes of transport. And, when you choose to work with us, we'll make sure that you hire the right vehicle for your budget and requirements, identifying any alternative arrangements that could help you to bring the cost down even further.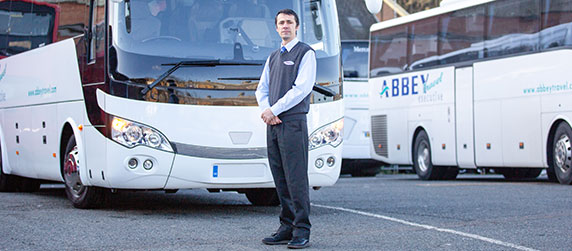 You can relax knowing that everything is in place for your successful transfer. All our drivers are experienced, knowledgeable, and punctual, ensuring that when they arrive to collect your group, they'll do so with a well-researched route in place. And because all our coaches receive regular, in-depth maintenance, there's no need to worry about any complications.
Embracing modern technology
From real time GPS tracking through to forward and rear facing dash cams, we've embraced the use of technology within our fleet and we've used it to improve the passenger experience. By monitoring our coaches as their journeys progress and keeping an eye on traffic conditions, we're able to identify and avoid potential road blockages before they cause any delays.
Finding a way
If you have a journey in mind and you're not sure how to make it happen – get in touch and discuss it with us. We love a challenge and we'll happily work with you to see how we can help. Our large and varied fleet can handle a wide range of different jobs and we're always looking for new ways to put our vehicles to good use. Go on, put our brains and resources to the test.
Using our experience
We've been in the industry since 1998 and our experience informs every single job we take on. Our team knows how to identify potential issues well in advance and will make sure that each journey receives the support that it requires. No matter where you're going, we'll make sure that you get there safely, comfortably, and without any hassle. Just sit back and enjoy the journey.
Preparing for success
Your journey doesn't start when you get on board. By that point we'll already have spent time preparing a suitable route, identifying any issues that might face the vehicle along the way, and double-checking timings to make sure that you and your group arrive at your destination on time. It's this preparation that makes all the difference and ensures your journey runs smoothly.
Focusing on safety
We take safety extremely seriously. All our coaches are fitted out with the latest safety features and receive regular maintenance every six weeks to keep them in perfect working order. But we don't stop there – we also hold our drivers to rigorous safety standards. We require them to pass enhanced DBS checks, and we make sure they stick strictly to safety regulations such as drivers' hours.
Minimising our impact
While coach travel is already an efficient and environmentally conscious method of transportation, we've taken steps to minimise our impact even further. We have a fleet of modern, fuel-efficient vehicles that are equipped with technology such as idle engine cut offs, and our experienced team of drivers knows how to keep their fuel consumption to a minimum, so you don't have to feel guilty when travelling with us.
Call us on 020 8312 9514 or email info@abbeytravel.com and we'll find the right coach for you and your group. We're always happy to discuss our services and to answer any questions.