If you are a tour provider who is looking for an established coach company that you can partner with – look no further. We have the resources to make your tours a success. As a leading coach company, our experienced team of drivers will keep your customers happy and relaxed and will provide safe, reliable, and cost-effective travel while you focus on delivering your tour. Whether you're planning to remain within the UK or to venture out into Europe, we've worked with a number of tourist groups and language schools in the past to deliver successful tours in many locations.
What can we do for you?
We are a well-structured and established company with the skills, experience, and resources to put your tours into practice. If you have a tour in mind, we have a fleet of modern, fuel efficient vehicles that will enable you to carry it out. Thanks to our team of experienced drivers, we're well equipped to handle any logistics that your planned tour requires. You just need to handle the itinerary and focus on your customers – we'll manage the rest.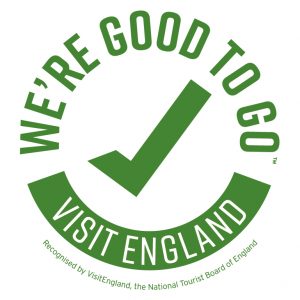 PEACE OF MIND WHEN YOU TRAVEL
Embracing modern technology
The location of all our coaches can be monitored in real time using our Samsara operations platform. This same platform can also receive a feed from the forward and rear facing dash cams that have been fitted to the vehicle, and it can display current traffic conditions. This allows our office team to monitor our progress, identifying and avoiding any issues that could disrupt your tour.
Finding a way
We love to take on new challenges. If you have an obscure tour destination or challenging route in mind – contact us and we'll discuss it with you to see if we can make it work. Because of the size and varied nature of the vehicles in our fleet, we can often handle jobs that other companies would struggle to manage, making us the ideal partner for ambitious tour operators.
Using our experience
We've worked alongside other operators in the past to deliver successful tours to tourist groups and language schools. As a result, we understand what's expected of us and we know how to handle the logistical side of the operation. You can relax knowing that we will transport your customers safely, efficiently, and affordably, allowing them to focus their attention on your tour.
Preparing for success
We spend time preparing all our tours ahead of their dates of travel to make sure that they run smoothly. This gives us a chance to check the route and schedule and to identify any potential issues in advance. To date, we have never missed a transfer or left passengers stranded at the side of the road, unable to continue their tour.
Focusing on safety
Our vehicles are maintained above and beyond the required standards – we carry out inspections every six weeks. These rigorous inspections ensure that our coaches are safe, reliable, efficient, and extremely unlikely to break down. If you're planning to take children on one of your tours, you'll also be pleased to hear that we require all our drivers to pass an enhanced DBS check.
Minimising our impact
We invest in modern, fuel efficient vehicles that are full of technological features such as idle engine cut offs, minimising the impact of our journeys as much as possible. Our experienced drivers are also well-versed in fuel-efficient driving techniques and have been instructed to monitor their engine usage. All in all, we celebrate the environmental benefits of coach travel.
Call us on 020 8312 9514 or email info@abbeytravel.com and we'll find the right coach for you and your group. We're always happy to discuss our services and to answer any questions.